Activated Carbon Filter- Healthy, Clean & Toxin Free-
6 Stage -AQUADEEP ALKALINE WATER PITCHER- 3.5 L
Alkaline Water in Minutes- UP 9,5 pH
FEATURES: large capacity, 10-cup pitcher, total filter content 3.5L, and 2.0L filtration. We provide two extra high quality and easy-to-install filters, to generate ultimately hygienic and clean water. The timer measures the number of days left of the life expectancy of the filter, and tracks the replacement

WATER FILTRATION FUNCTIONS: According to the source of water, 7-layer alkaline filtration makes water alkaline, with pH value increased by 0.5 to 2 or more. It is able to remove Fluoride, chlorine, lead, dirt, harmful metals and other water substances in the water, and also defeats peculiar odors, hence provide clean and healthy drinking water.
ECONOMIC AND ENVIRONMENT-PROTECTIV: our filter can purify 300 16-ounce plastic bottles of water. Pitchers save you an enormously amount otherwise to be used for bottled water, not only lowering your costs, but also reducing the waste on plastics and conserving the environment

DESIGN OF THE PURIFIER: Oval outline that is simple and elegant, easily fit into the majority of fridges. The ergonomic handle is easy to assemble/disassemble. The best water filter pitcher, with smooth unclogged water flow, pH value reaching 8-10 after filtration

HEALTH & SATISFACTION: Exquisite package, 100% tested, an ideal choice as a gift for friends or family. We will provide 24/7 online customer services, with 18 months After sales service, and full amount refund within 30 days starting from the purchase date. We are dedicated to your health and satisfaction
PREMIUM QUALITY: When it comes to our EHM Alkaline Water Pitchers, we make a point of using nothing but the finest materials available, as well as state-of-the-art manufacturing processes and strict quality control. Each of our high capacity water tank 3.8L pitchers has a filtration capacity of 2l, and is conveniently shaped to perfectly fit into your refrigerator!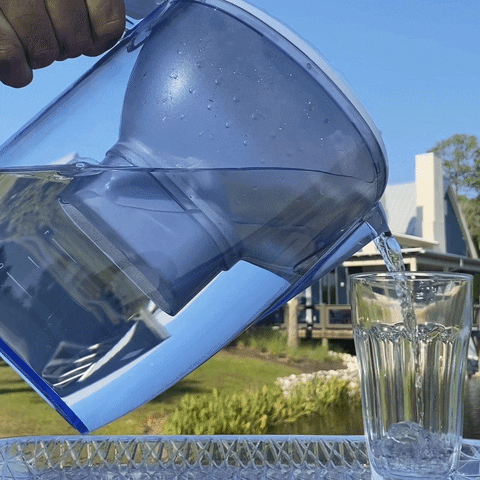 GREATLY IMPROVED HYDRATION: By micro-clustering and reducing water molecule size, this great water ionizer pitcher produces easily-absorbable alkaline water that will get you hydrated faster and more effectively. Filtered alkaline ionized water contains minimal free radicals and toxins, is a powerful antioxidant and enhances your energy levels and immune system.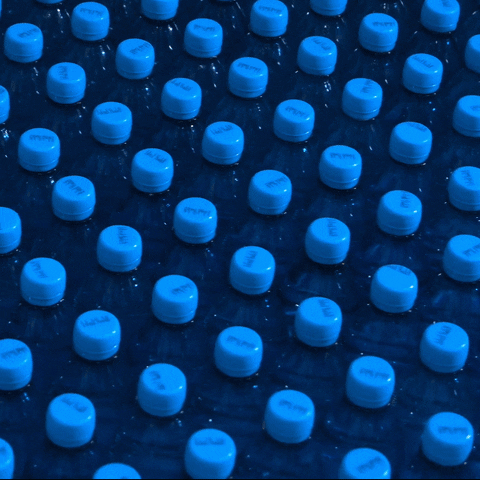 STAGE 1: Filter Gauze, PREVENT SMALL SIZE SEDIMENTS FROM ENTERING YOUR WATER FILTER
STAGE 2: Ion exchange resin REDUCES IRON AND OTHER MINERAL
STAGE 3: Alkaline mineral balls INCREASE THE PH VALUE AND IMPROVE YOUR HEALTH
STAGE 4: Activated carbon REDUCES CHLORINE, TRIHALOMETHANES(THM's), ORGANIC MATERIAL AND IMPURITIES
STAGE 5: Farinfrared ceramic balls ZEOLITIC CERAMIC BALLS INFUSE THE WATER WITH VITAMIN C AND OTHER BENEFICIAL ELEMENTS
STAGE 6: PP pad MICRO-POROUS PP COTTON TRAPS SMALL SEDIMENTS, DUST AND TURPITUDES
ALKALINE BENEFITS FOR CHILDRENS Protecting the nutritional ingredient improving the milk taste FOR ELDERLY PEOPLE Rich Ca+ could help to build bones also helpful for hormones, nerves, blood vessels and the heart FOR LADYS Effectively delay aging, prevent the skin from sagging and make the skin more elastic FOR STAFF Improved the acid states caused by smoking, alcoholic, staying up late and lots of work, improving the immunity